ShimmerEVM
Build to Maximize Growth
Introducing ShimmerEVM, the first advanced EVM-compatible smart contract chain on top of the highly interoperable Shimmer network. ShimmerEVM is a high-velocity, plug-and-play smart contract chain on top of Shimmer, which acts as a universal bridge for dynamic and feeless value transfers between any kind of smart contract chains. Build and use any application and seamlessly communicate with Shimmer or any chain anchored to it.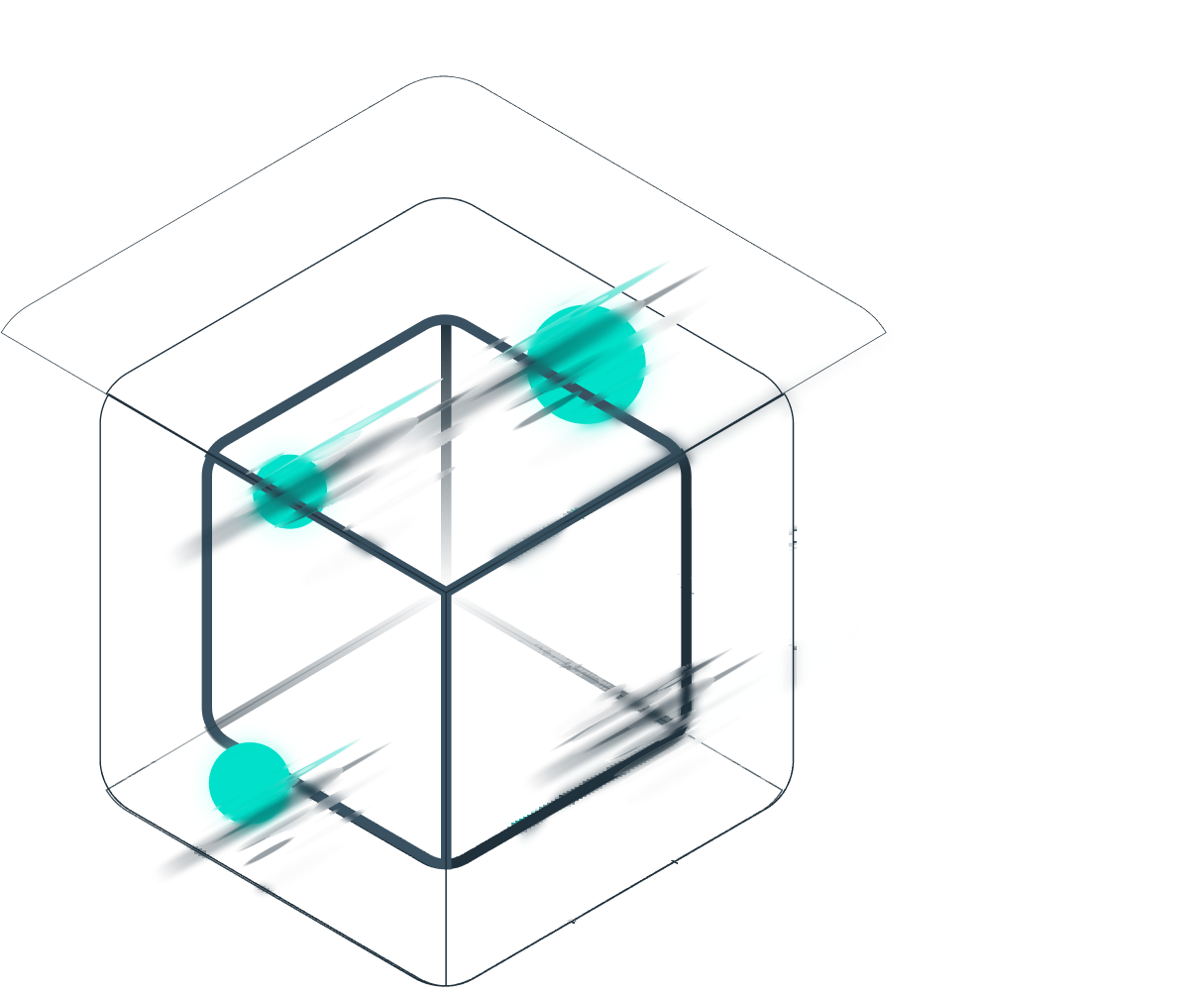 Sub-Second Block Finality
Build for speed
Advanced Interoperability
Build to communicate
Extended Functionality
Build to connect
02
Shimmer EVM
The ShimmerEVM chain is the first fully EVM-compatible smart contract chain on the Shimmer network that enables scalable, fast and secure of smart contracts.
03
Get
Started
Everything you need to get started with ShimmerEVM. Connect and explore new possibilities.
Advanced
Magic Smart Contracts bring you the best of both worlds: full compatibility with any EVM application, as well as support for in-built Shimmer and IOTA Smart Contract functionality. 
No need to build custom bridges – it's already part of the contractsAvailable at default with any IOTA Smart Contracts Chain, Magic Smart Contracts allow anyone to manage native assets as if they were ERC20 or ERC721 standard contracts, while retaining seamless interoperability with Layer 1. Plus, it enables communication outside of EVM with Layer 1 and with non-EVM smart contracts. Read more.
05
Still alive
Shimmer EVM Testnet
We are fully committed to providing a wide range of options and resources on both our testnet and mainnet to address the diverse needs of our user community. Our dedication to offering comprehensive support ensures a robust and inclusive experience for all our users.
Review your transactions
Explorer For Testnet
Explore the ShimmerEVM testnet and track your transactions with our user-friendly explorer tool.
Claim tokens
Faucet For Testnet
Testnet SMR tokens enable users to experiment with the ShimmerEVM testnet features. Receive your test SMR here. Get tokens.
EVM Testnet Tokens
Withdraw From Testnet
Withdraw SMR testnet tokens from the ShimmerEVM testnet.